BLOG
Posted by Satsuki Thornton on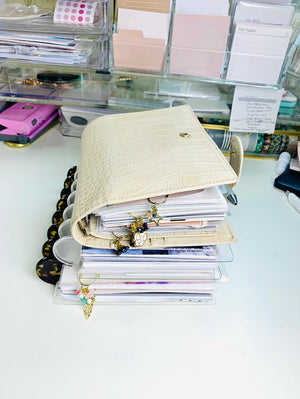 Mid Year Planner Stack
I have  given up the idea of planner peace.  I'm at a place where I just want to continue to enjoy planning and enjoying all the things!
Posted by Satsuki Thornton on
     If you haven't guessed yet, I'm a pen addict just as much as I am a planner, paper and stationery addict.  There's something about twisting the pen or taking off the cap of a fresh new pen.  To see how a new pen I've never written with before is going to write.  Will it disappoint? Or will it give what it's suppose  to give!        One of the main accessories I knew I wanted to have on our website when I started NorasCove was pens!  I knew they would be staples on our website.  I've always loved a...